Our Hours:
Monday-Thursday
9:30 am-8:30 pm
Friday
9:30am-5:00pm
Saturday
9:30am-5:00pm
starting 9/8
Sunday
Closed through 9/16
Open 12-4pm starting 9/23.
Contact info:
phone: 401-789-9507
email: narlib@narlib.org
Betty Cotter, Local Author
will speak about her new novel, The Winters, on Wednesday, Sept. 19th at 6:30pm. There will be copies of the book available for purchase and signing.
FREE BOOK EVALUATIONS ON THURSDAY,
SEPT. 13TH AT 6:30PM.
Ever wonder if that old book sitting on your shelf is worth something? Come find out what makes a book valuable! Presented by Ray Rickman, President of Rickman Group and Rare Books Dealer Bring up to three books for evaluation
Monthly Meditation
Dr. Celina Pereira has agreed to lead an ongoing series of monthly meditation workshop which will build on techniques taught in prior workshops. This month's meeting is Friday, Sept. 14th at 2pm. Please wear comfortable clothes.
Poetry Writing Workshop
Are you a poet, or someone who wants to learn to write and share poems?
Join us in the discovery of what can happen in a circle of people who express themselves through poetry.
Margie Flanders and Lynnie Gobeille (Members of Ocean State Poets & The Origami Poems Project) are offering a free and ongoing workshop, starting October 3, and meeting the 1st and 3rd Wednesday of every month 7pm to 8:15. We are open to poets wherever they are on their journey of creative expression. No pre-registration required.
As a group, we will read our poems aloud to each other, and learn how to comment and give supportive suggestions. We may also write in class, freeing ourselves to write what comes, when we don't censor our deepest and tangential thoughts. Freewriting is a wonderful way of discovering our inner voices, especially when surrounded by others who don't judge us. Questions? call 789-9507ext 23.
Come and experience the transformative nature of poetry.
Scrabble Scramble
If you are looking for a friendly Scrabble game this summer, stop in at the library (with your board if you have one) on Tuesday, Sept. 4 or Tuesday, Sept.18 at 6pm or Sunday, Sept 23 at 1pm.
Our Next Card Craft is
on Monday, Oct. 1st at 6:30 pm.

Paper Card Crafting supplies and instruction are free! Make a card to show someone you care. Please pre-register by calling 789-9507
This Month's Book Clubs
Book Club Schedule
The Afternoon Book Club will meet on
Wed, September 12 at 1:00 pm
to discuss
The Marriage Plot by Jeffery Eugenides







The Evening Book Club will meet on
Wed, September 26
at 6:30 pm to discuss the
Boy who Harnessed the Wind
MORNING BOOKTALK
Want to talk about books? Want to hear what everyone else has been reading? Like coffee? The last one is optional. Join us for Morning BookTalk on Monday, September 10 and Monday, September 24 at 10:30 for coffee (free) and conversation (also free).
September's Free Movies
GOODBYE MR. CHIPSTuesday, September 4 @2pm & 6pm PG-13, 1969, 123 min
.
Starring Peter O'toole, and Petula Clark. Mr. Chips, a prim and proper classics professor at an English all-boys school, falls in love with a London dance-hall girl and marries her. The couple makes Brookfield Academy for Boys its home and brightens the school with their unlikely union
THE
RUSSIANS ARE COMING, THE RUSSIANS ARE COMING
Tuesday, September 11 @2pm & 6pmPG, 1981, 124 min.
When a sightseeing Soviet commander runs his submarine aground off the New England coast, the crew's attempts to find a boat to dislodge them almost start WWIII! Alan Arkin leads an all-star cast including Carl Reiner, Eva Marie Saint, Brian Keith and Jonathan Winters in this riotous, uproarious [and] side-splitting comedy!
BES
T EXOTIC MARIGOLD HOTEL
Tuesday, September 18@2pm & 6pm PG-13, 2012, 124 min.
When seven cash-strapped seniors decide to 'outsource' their retirement to a resort in far-off India, friendship and romance blossom in the most unexpected ways. Bonus features included.
THE LUCKY ONETuesday, September 25 @2pm & 6pm PG-13, 2012, 101 min.
U.S. Marine Sergeant Logan Thibault returns from his third tour of duty in Iraq with the one thing he credits with keeping him alive - a photograph he found of a woman he doesn't even know. Learning her name is Beth and where she lives, he shows up at her door, and ends up taking a job at her family-run local kennel. Despite her initial mistrust and the complications in her life, a romance develops between them, giving Logan hope that Beth could be much more than his good luck charm.
BOOK GROUPS
FOR KIDS
Popsicle Book Group

Monday, Sept. 24 at 6 p.m.

A fun book group for children in Grades 1 & 2. Read the book & get together to talk, do an activity & craft & have a snack. Books are available in advance. Please pre-register.

Adventure Book Club

Saturday, Sept. 22 at 2 p.m

Do you like adventure? Adventure stories can take you away to another world. Join the Adventure Book Club for Grades 3-5. We'll talk about the book, do a fun activity and make a craft. Books will be available in advance. Please pre-register.
.
Story Times
Registration is required for the following programs
Registration for September's sessions of "Preschool Storytime" and "Stories for 2s & 3s" opens
Monday, August 27 at 9:30 a.m.
Register online (www.narlib.org) , by phone or in person.

Preschool Storytime
Wednesdays, Sept. 5, 12, 19 & 26 at 10:30 a.m.
A four-week storytime session for children ages 3-6. Enjoy stories, songs, fingerplays,a craft and snack. Class size is limited; registration is required.

Stories for 2s & 3s
Thursdays, Sept. 6, 13, 20 & 27 at 10:30 a.m.
A storytime session for children ages 2 & 3 with stories, songs, fingerplays, a craft and snack.
Class size is limited; registration is required.

Toddler Time
Friday, Sept. 14 & Friday, Sept. 28 at 10:30 a.m.
A lapsit storytime for children ages 12-36 months with parent or caregiver. Fingerplays, songs,stories and action rhymes encourage early literacy. Class size is limited; please pre-register for
one or both meetings.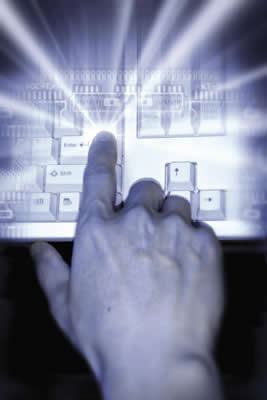 September's Free


Computer Classes


register by calling 789-9507

Thursday
September 6, 2012
2:00pm-3:00pm
E-mail
Learn how to utilize your e-mail account with the many options that are available to computer users. Participants will also learn how to open an attachment from your email and save it to your computer.

Thursday
September 13, 2012
2:00pm-3:00pm
Internet 101
Not sure what the Internet is? How about the World Wide Web? Where do you go once you get "online". Come explore the web with us as we show you how to get online, use a browser, and start exploring some great websites! *Prerequisites: Basic computer knowledge including ability to use mouse and keyboard.

Thursday
September 20, 2012
2:00pm-3:00pm
Internet 102
Are you feeling comfortable with the web but feel like you're using it for more? Learn how to use the web in your daily life, from checking the weather to looking up phone numbers. We will also cover how to use search engines more effectively. *Prerequisites: Ability to use the web for basic functions (e-mail, viewing a website)

Thursday
September 27, 2012
2:00pm-3:00pm
Basic Computer
Learn about the mouse, keyboard, and gain basic computer skills. No experience necessary.



Friday Afternoon Ezone Drop-in

Come in for some one- on-one help with downloading an e-book or audiobook to your laptop, e-reader, iPad, iPhone, Android, Blackberry or Windows 7 phone or mp3 player.Be sure to bring your devices and cords, library card number and your Apple, Barnes and Noble and Amazon account passwords.